Alex Foxen Accuses Number-One Ranked Ali Imsirovic of Cheating
A blog post from the Head of Gaming Integrity at PartyPoker calling for an industrywide blacklist for online poker cheats prompted one of the best performing players in recent history to name a rival as a "known cheater to almost all in the high roller community."
Alex Foxen took to Twitter last Sunday, not only to applaud PartyPoker's Juha Pasanen call for an industrywide blacklist, but also to name 2021 GPI Player of the Year Ali Imsirovic as a cheater, without providing the proof he claims he "100%" has.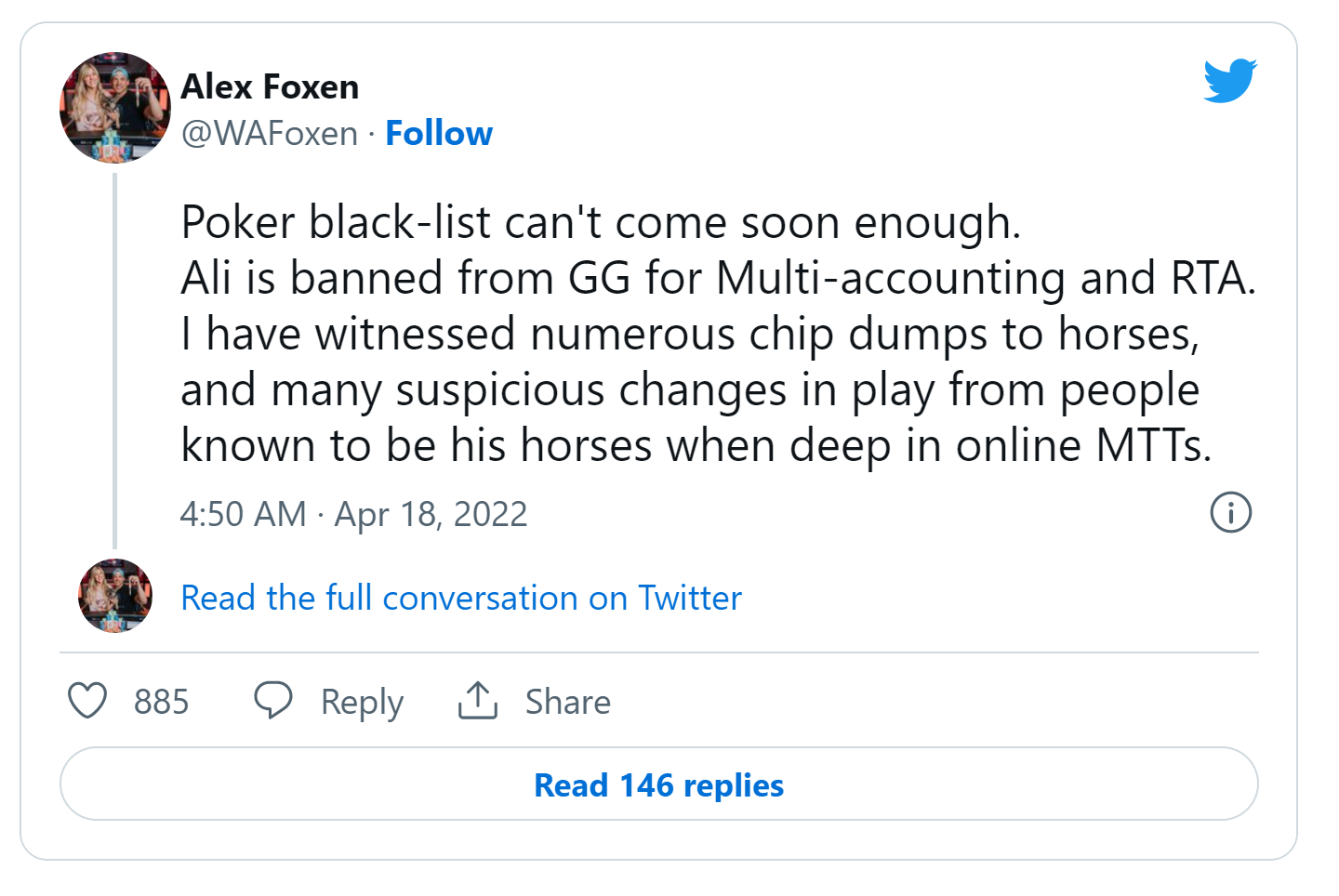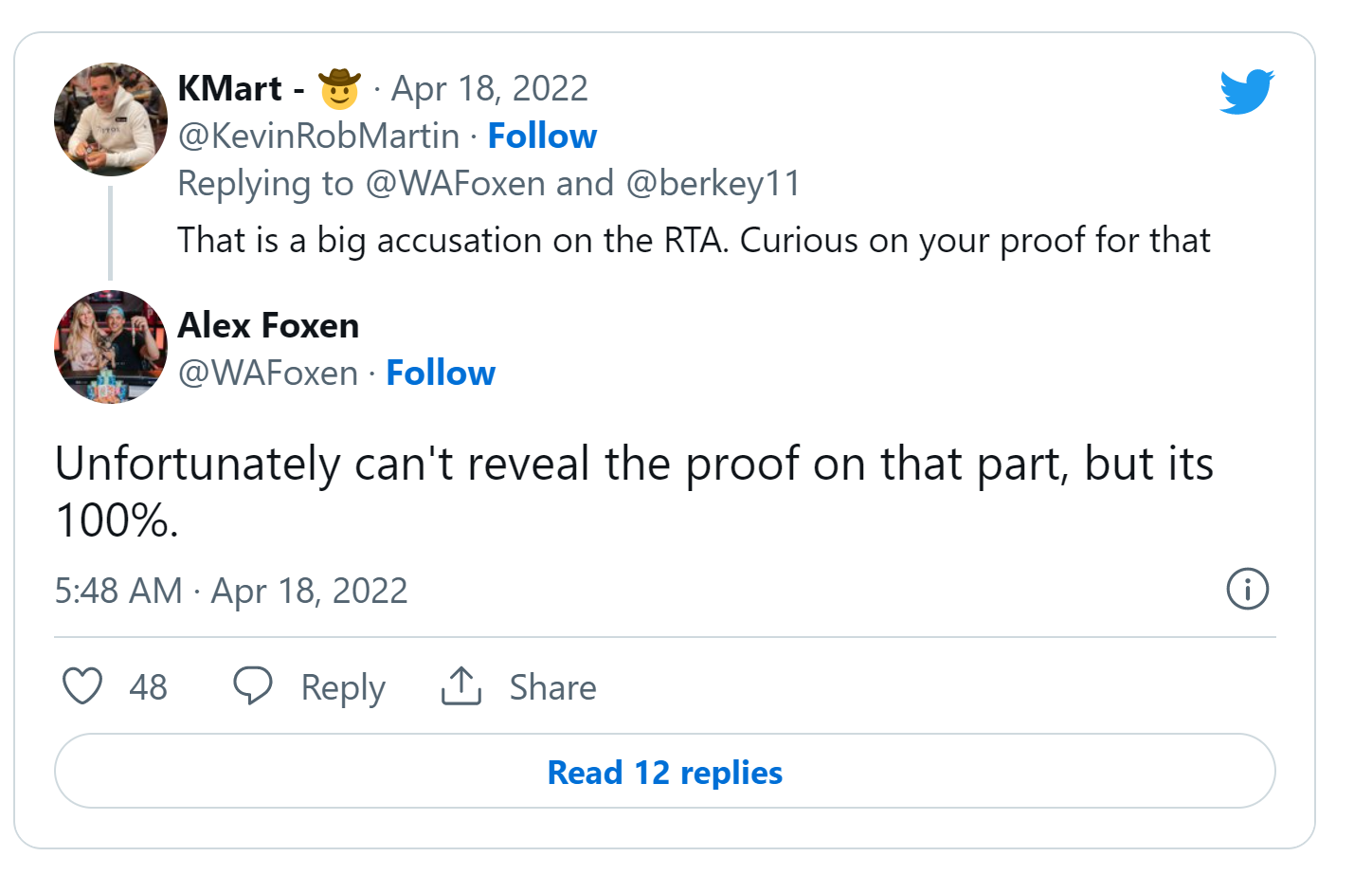 Foxen, GPI's 2018 and 2019 POY, and the winner of more than $21.6 million in tournaments, accused Imsirovic and others of using Real Time Assistance (RTA) software, multi-accounting, and chip dumping, as well as angle-shooting in live poker tournaments. 
He points to a situation on the bubble of last week's $250K Super High Roller Bowl, saying Imsirovic cheated by looking at Paul Phua's hole cards. According to Foxen, the "cherry on the top" of this situation is Imsirovic showing up to play the next day in sunglasses, which he rarely wears while at the table.
Judge for yourself: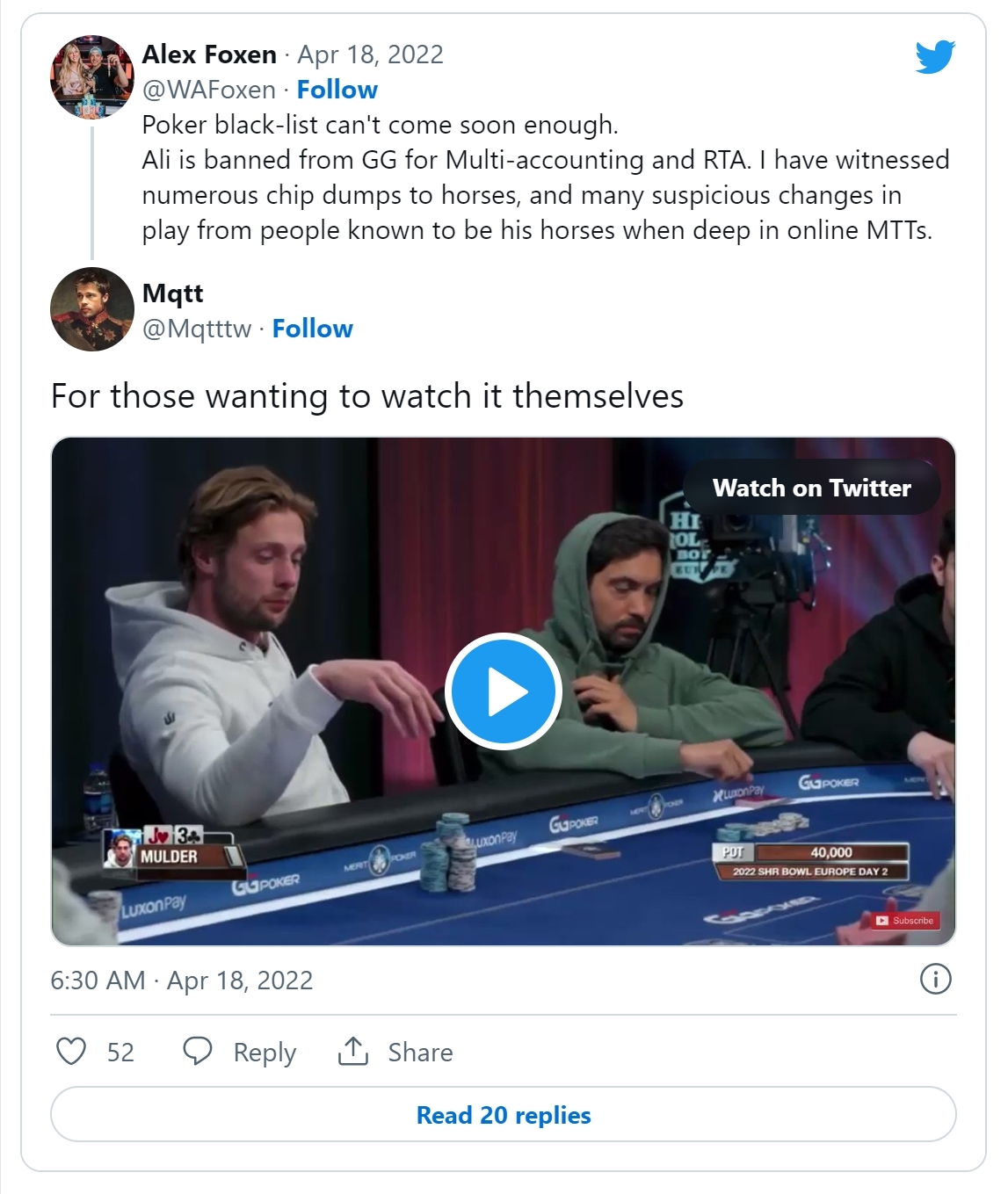 While several high-stakes pros backed Foxen's accusations, none provided the hard evidence they say exists that proves Imsirovic used RTAs while competing online. 
The entire thread is a wild read featuring many well-known players and poker champions chiming in.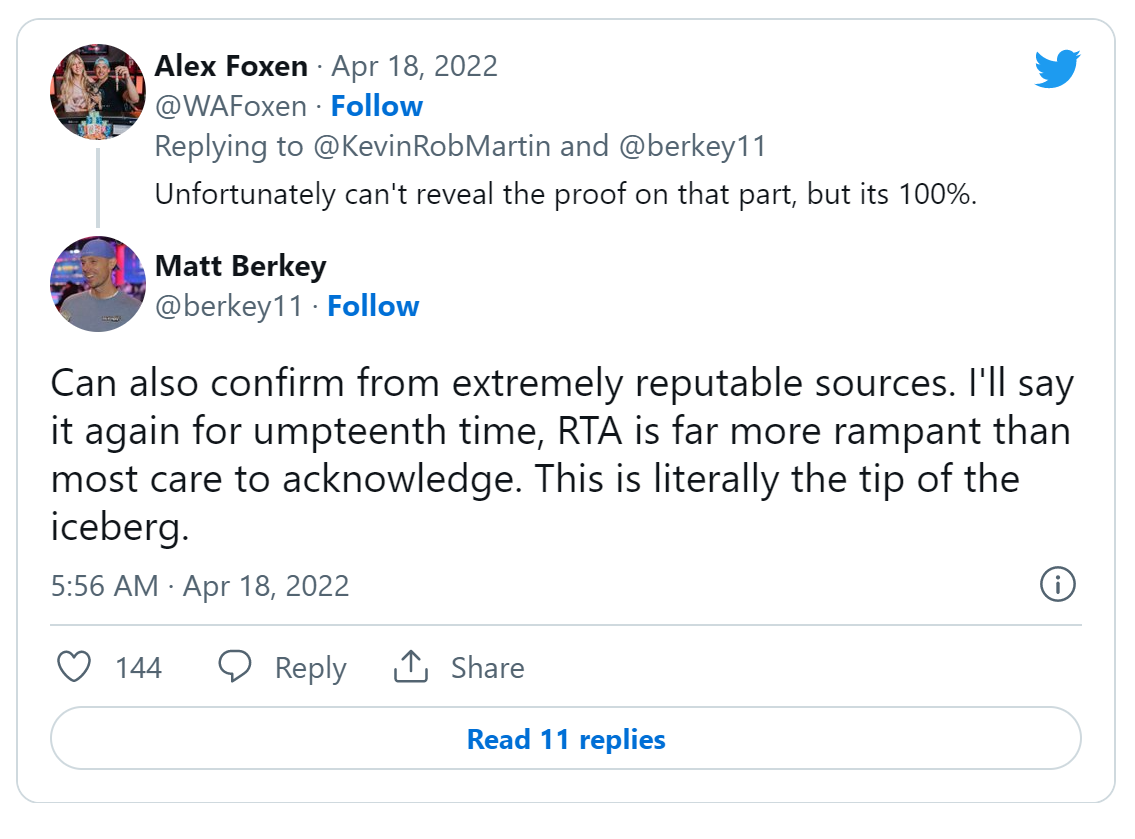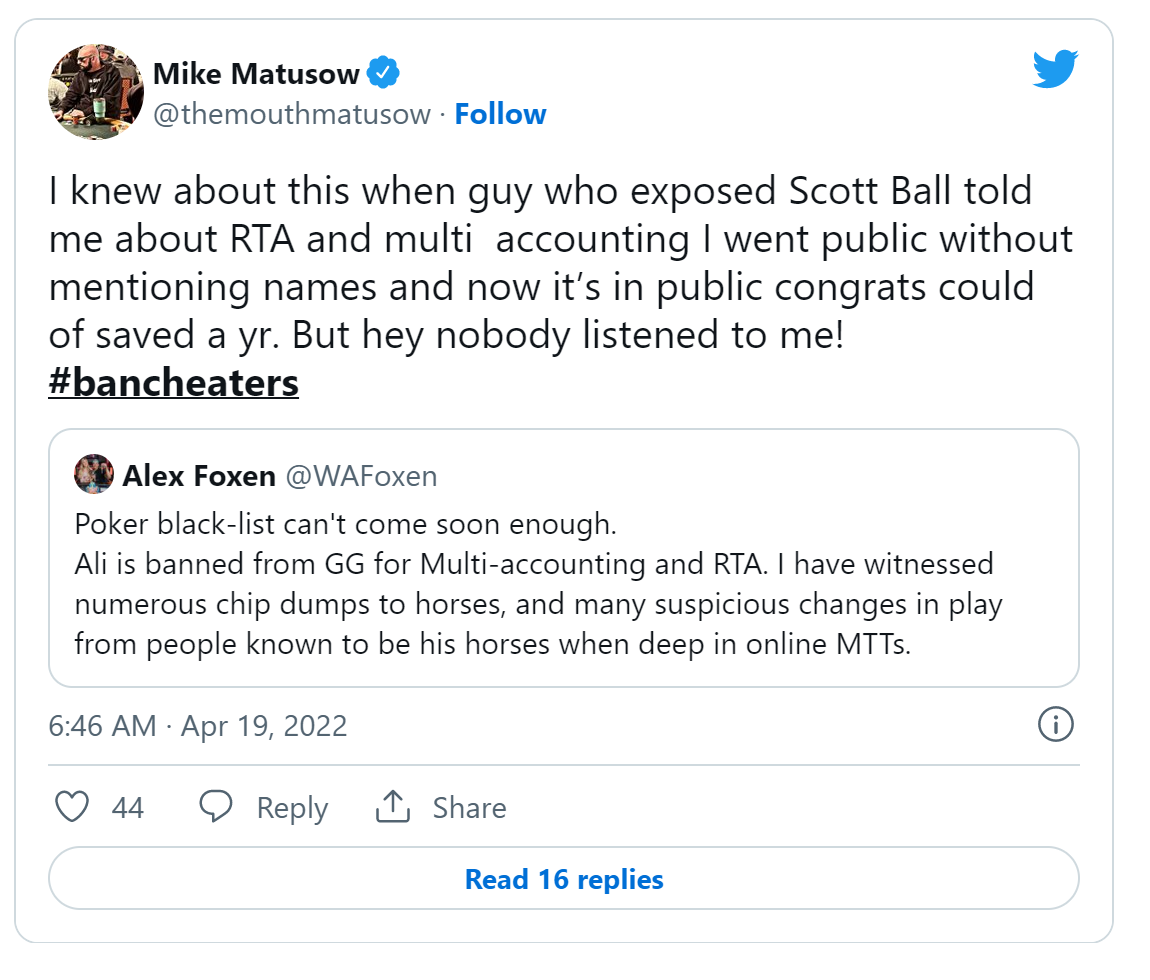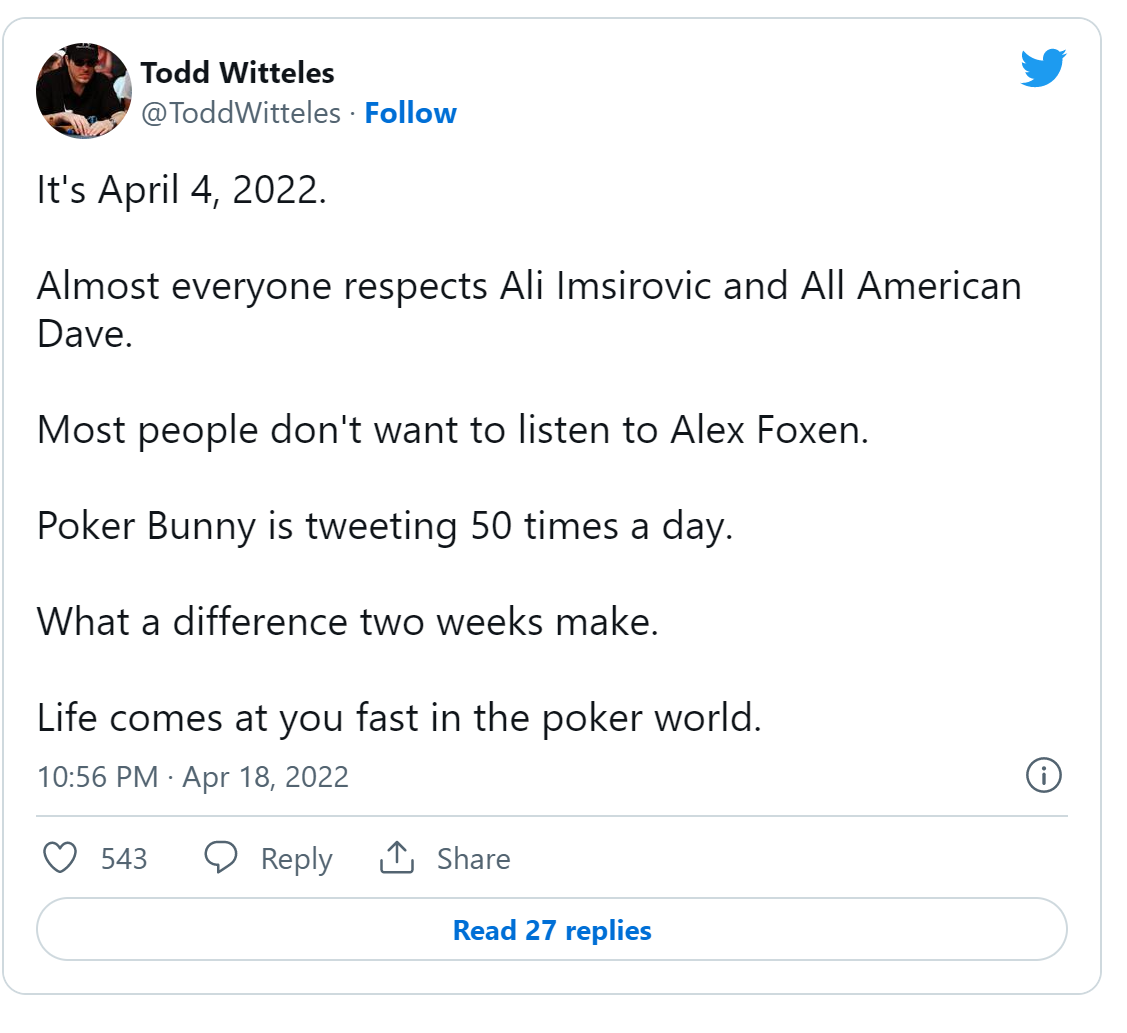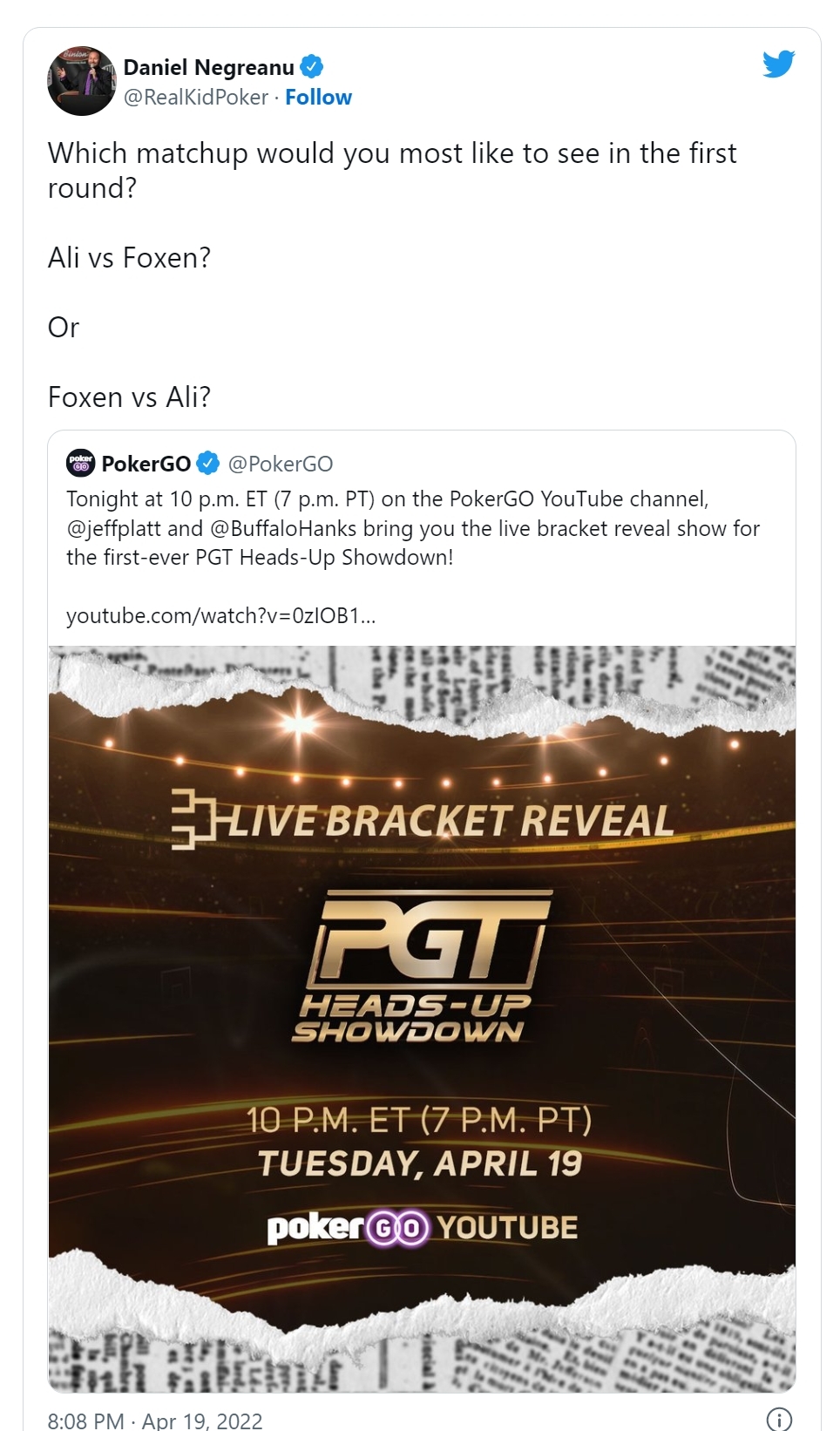 Swept up and out
Imsirovic, 27, is one of the world's most successful high-stakes tournament players. With nearly $18 million in cashes over the last seven years, his trajectory to poker stardom has been swift, stunning, and impressive.
Along with earning the points-based GPI Player of the Year in 2021, he also took home the PokerGO Tour Player of the Year award and the player-picked Toughest Opponent award.
He's currently ranked number one in the world by the Hendon Mob, which is owned by GPI. His red-hot run shows no signs of slowing down. He already cashed 23 times this year, with 10 of those for six figures.
There is one potential blemish on his resume, however. Imsirovic was apparently banned from GGPoker in 2020 for using RTAs. 
On Sept. 30, 2020, GGPoker banned 40 accounts and seized $1.1 million from payers for using RTAs. In the announcement, called the "Battle Against Real-Time Assistance," GGPoker wrote that new data collection methods revealed the cheaters.
The site did not release the names of the accounts they banned. 
Foxen's accusation that Imsirovic was banned from GGPoker seems to be supported by SharkScope, which tracks online tournament results. According to SharkScope, the last time Imsirovic cashed on GGPoker was Sept. 29, 2020, a day before the site dropped the hammer on suspected cheaters.
An RTA is usually a real-time computer program that players utilize to help them play optimally. It can be third-party software that requires a second computer to crunch poker numbers or a solver that is constantly being updated. It's a constant battle for online poker sites to root out RTAs and other forms of cheating.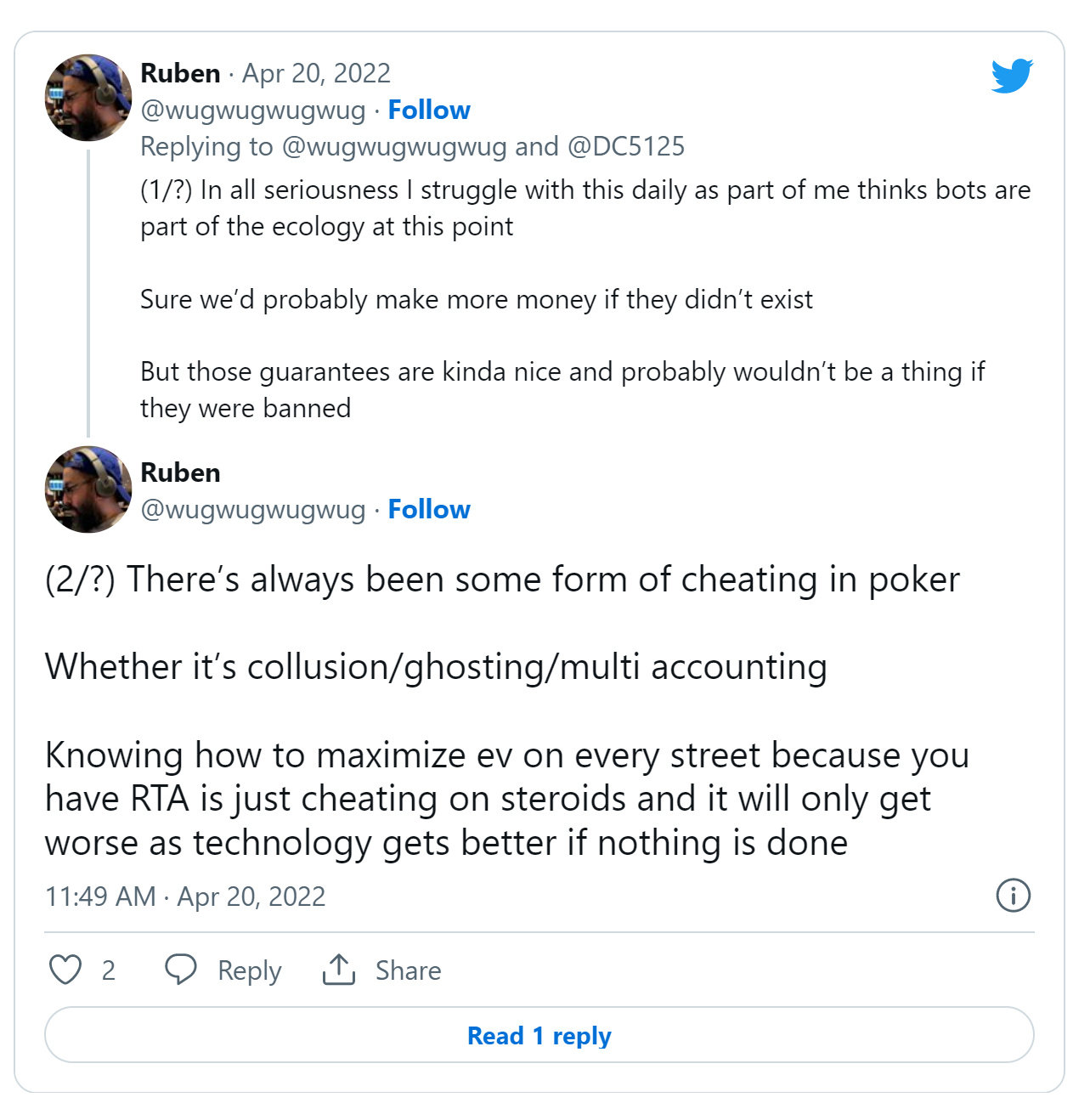 If a global blacklist is put in place, as suggested by PartyPoker's Pasanen, the ban from GGPoker would be enough to sideline Imsirovic from all online poker sites as well as live play.  
Ismirovic has never addressed his sudden departure from the GGPoker network. His Twitter account has been deactivated since the middle of last year, and despite being one of the biggest stars in the game today, he maintains a low-key online presence.