Joined

May 12, 2012
Total posts

564
Awards

2
Chips
Hi nice people of this wonderful place called CC,
I'm too much excited to share with You guys about my highest freeroll $won so far,
was a little dry this year, although it came. After about 6 hours of playing with ups and downs, more ups fortunately, I got at FT with the weakest stack, and came the way to grow painfully but steadily.
You see me at the 2nd place, was tied and we made a deal.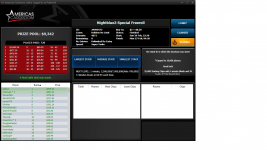 I want to tank to all of You supporters of good words,
and ask You what was Your highest freeroll won so far? And don't be shy!