Joined

Apr 20, 2005
Total posts

1,238
Chips
I was talking to some friends who play alot of live games and we started talking about card protectors. We saw some that are casino chips. The big metal coins that have poker cards on them etc. I used a little knight that I have painted.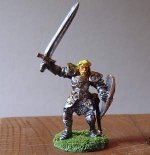 We started asking
#1 What was the coolest one you have seen?
#2 What would be the most annoying thing?
my answers
#1 Someone pressed in a nut inside a nut inside a nut. Therefore, he had the nuts. LOL
#2 A magic 8 ball, that he would use in certain situations to make his decisions.
I took the Star Wars Obi-won Burger King toy that is like a cheesy 8 ball. It says, "use the force", "search your feelings", "I agree" etc. and people laughed and we came up that it would be funny to make one so I am in the process of seeing if I can make one. The six sides would have fold, fold,
bluff
, call, raise, all-in. Anyone know where I could get started besides ripping one apart and getting blue dye all over my
hands
and trying to glue it back together?
Last edited: