Joined

Jul 5, 2018
Total posts

216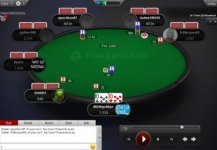 I call.
coz
-UTG limper is not problem. His hand may be junk hand. Because this is 0.25.
-CO 37.2bb All-in is strong move. but there are AK, AQ, AJ,KQs.(I wish)
-BTN is bit short stack(26BB). so his range have small pp.
so I think Hero have 33% win rate. enough to call. maybe.

Please tell me if I say something strange.
thanks reading.