ribbybruno
Skadoosh!!
Loyaler
Joined

Aug 12, 2009
Total posts

8,690
Awards

16
Chips
We have started a fun way for us to get involved with sports. Group Parlays!!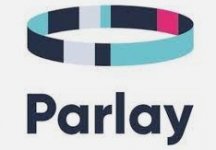 I have been giving away parlay $$ in my stream on Twitch. The money is won by pixel parachuting on to a bullseye target down at bottom of the screen.
If you land 90% or better on the bullseye. I give you $2 in parlay money. I will keep track on a spreadsheet and share in the thread.
Each week the group will pick some NFL football games. Maybe 3-5 games each week.
A dollar is taken from your parlay account along with a dollar from each member.
We bet the games as a group parlay. Bigger
odds
the more games you play together. (Example - I had a 5 team MLB Baseball parlay for $1 - all 5 teams won and the return was $18.75 or 18 to 1)
Here are the folks in the Parlay Club in the now -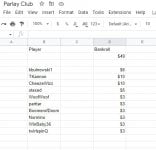 Come and join the fun! Here is where we jump!
Wednesday nights are best for making parlay money! All parachutists welcome!
Last edited: