Joined

Apr 12, 2012
Total posts

6,466
Awards

3
Chips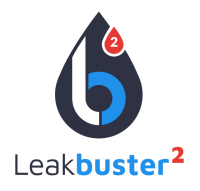 Leak Buster 2 is an online poker software that analyzes your whole poker game. By comparing your online poker hands and data to tens of millions of hands from winning online players, Leak Buster looks for over 465+ potential leaks in your game – all in minutes.
It uses peak high and low stat ranges, and combines that with hundreds of post flop filters to find areas of your game where you're bleeding the most money from your bankroll. You'll be surprised at how precise Leak Buster is at locating your most costly poker leaks.


Download FREE Trial:
https://pokerleakbuster.com/software-poker/LeakBuster2-Install.exe
About Leak Buster:
Locates on average 10-25 significant poker leaks
Used by top
online poker
professionals because it's fast and easy
Scoring algorithm that analyzes and weighs the significance of your leaks
Discover your leaks by every position at the table
Correct your leaks by watching tutorial videos and reading modules
Over 100 videos on how to correct your leaks
Requires and works with Drivehud, Holdem Manager 2 or Poker Tracker 4

More information and website:
https://pokerleakbuster.com/


Pricing: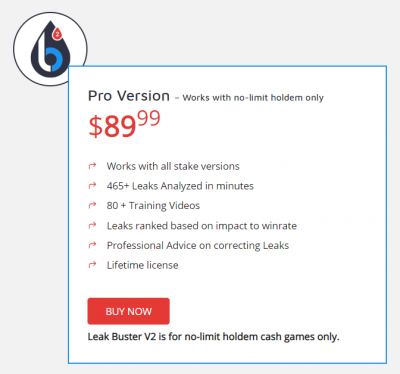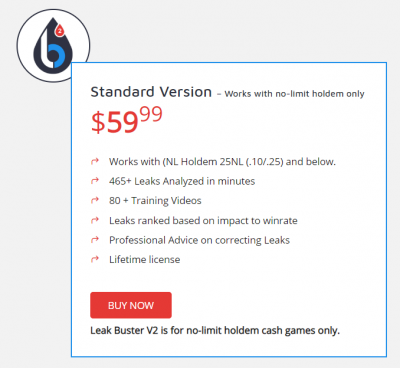 Leak Buster 2 works on no-limit holdem cash games. Leak Buster v1 (still sold) works on PLO and Limit cash games (in holdem manager 2 only).