acidburnfx
Senior apprentice
Loyaler
Joined

May 18, 2013
Total posts

3,935
Awards

15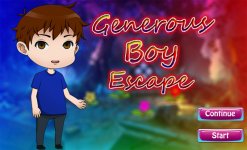 An escape room, also known as an escape game, is a game in which a team of players cooperatively discover clues, solve puzzles, and accomplish tasks in one or more rooms in order to progress and accomplish a specific goal in a limited amount of time. The goal is often to escape from the site of the game.
Are you ready? Then,
CLICK HERE
to play the game.
(PS: At end, show us what was your final score.)
Good luck!