Flashback Friday: Poker Twitter Reacts to 2016 US Presidential Election Results
Poker Twitter was quite an interesting place during the 2016 US presidential election. There's a pretty good chance poker players will have similar reactions to the outcome of Tuesday's election as they did four years ago.
Donald Trump pulled a massive upset in 2016 to defeat Democratic candidate Hillary Clinton. The former reality TV star beat the odds (many pollsters gave him less than a 10% chance to win) and his election led to some emotional responses from many within the poker community. But not all of the responses to the historic day were negative.
Take Mike Matusow, for example, who voted in Nevada for Trump (and will do so again this year). He was put to tears of joy due to his candidate winning.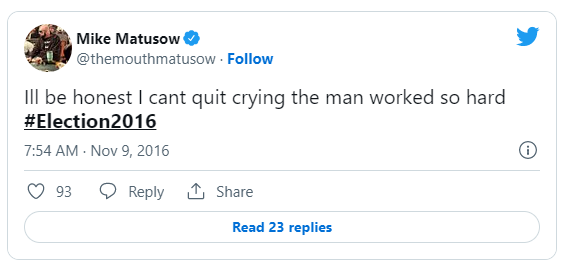 Doyle Brunson supports Trump, but isn't as hardcore about it as some and has openly criticized the president's character on multiple occasions. On Election Day in 2016, he asked for everyone to give the president-elect a chance, even as he harbored his own reservations.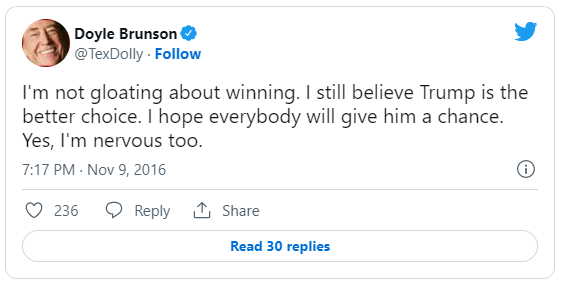 Liberal Poker Twitter Reacts to Trump Victory
Matusow and others on the right were ecstatic that Trump won, and they'll undoubtedly feel the same way again if Trump is re-elected this coming Tuesday. On the other side of the aisle, liberal members of poker Twitter weren't in the best of moods on Nov. 8, 2016.
Daniel Negreanu became a US citizen a few months before the election. The Canadian-born poker pro couldn't wait to cast his ballot for Clinton in hopes of preventing Trump from winning. After he discovered the results of the election, he called out those who refused to vote.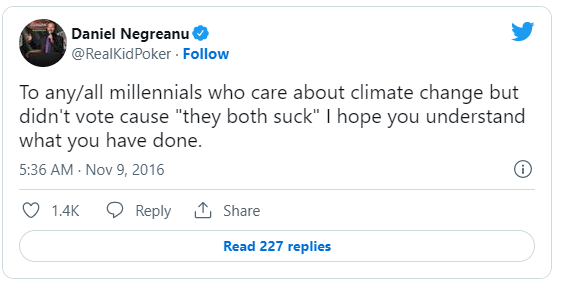 "To any/all millennials who care about climate change but didn't vote cause "they both suck" I hope you understand what you have done," Negreanu wrote on Nov. 8, 2016.
Cate Hall, a hardcore liberal, had a rough day, to say the least. She appeared to take Trump's victory hard and was concerned with the future of the country. The former poker pro argued that racism contributed to the "Apprentice" star becoming the 45th President of the United States.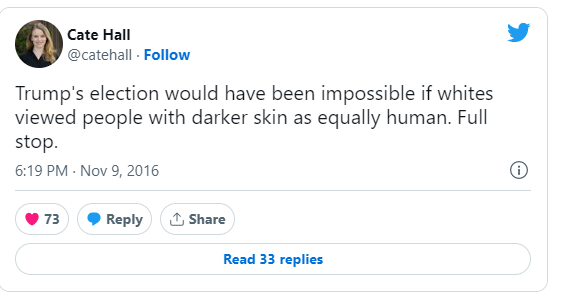 Justin Bonomo is an avid progressive who speaks out against racial and social injustices. He, like many liberals on poker Twitter, was dissatisfied with the election results.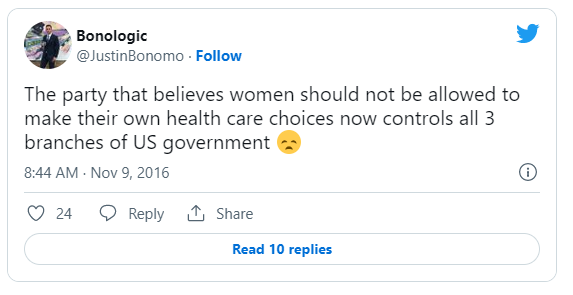 Even Antonio Esfandiari, who doesn't tweet about politics often, had a doom and gloom response to Trump's stunning victory.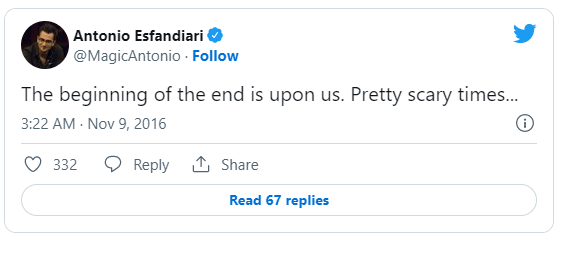 Maria Ho doesn't support Donald Trump, nor did she vote for him. But after the 2016 election, she called for unity and spoke out against divisiveness in American politics.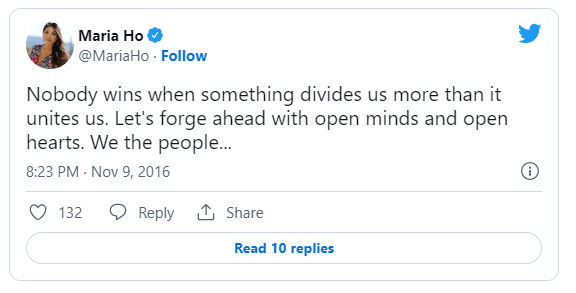 We'll certainly have plenty more tweets just like these following Tuesday's election. Stay tuned.