Opinions Split as PokerStars Freezes Out Russian Players
Yesterday's announcement that PokerStars has suspended its services in Russia has provoked a mixed response from the community.
A tweet published on PokerStars' official Twitter account last night confirmed that, due to the attacks on Ukraine, the poker site was closing its virtual doors in Russia.
The announcement followed the recent decision to cancel EPT Sochi. It also follows similar sanctions on Russia by major corporations and the international banking industry.
War footing, or exercise in regulatory compliance?
PokerStars had altered its services in Russia before the invasion of Ukraine. Russian gambling laws required PokerStars to funnel players through an onshore site linked to Casino Sochi instead of its dot.eu platform.
The change was little more than an exercise in regulatory compliance as Russians can still compete with international players. That was until yesterday's decision to stop all services in Russia.
PokerStars told Barry Carter, editor of PokerStrategy, that players need not worry and that all funds were safe in segregated accounts.
They also confirmed that players will receive 100% of their money back once the "situation changes" and PokerStars resumes its services in Russia.
---
CardsChat Forum:
---
Poker players react
PokerStars' reaction to the Russian attacks on Ukraine falls in line with corporations around the world. Popular brands such as Adidas, Ikea, McDonald's, and Netflix have all stopped their services in Russia.
Poker players reacting to yesterday's news have applauded PokerStars for following suit and called on other operators to do the same.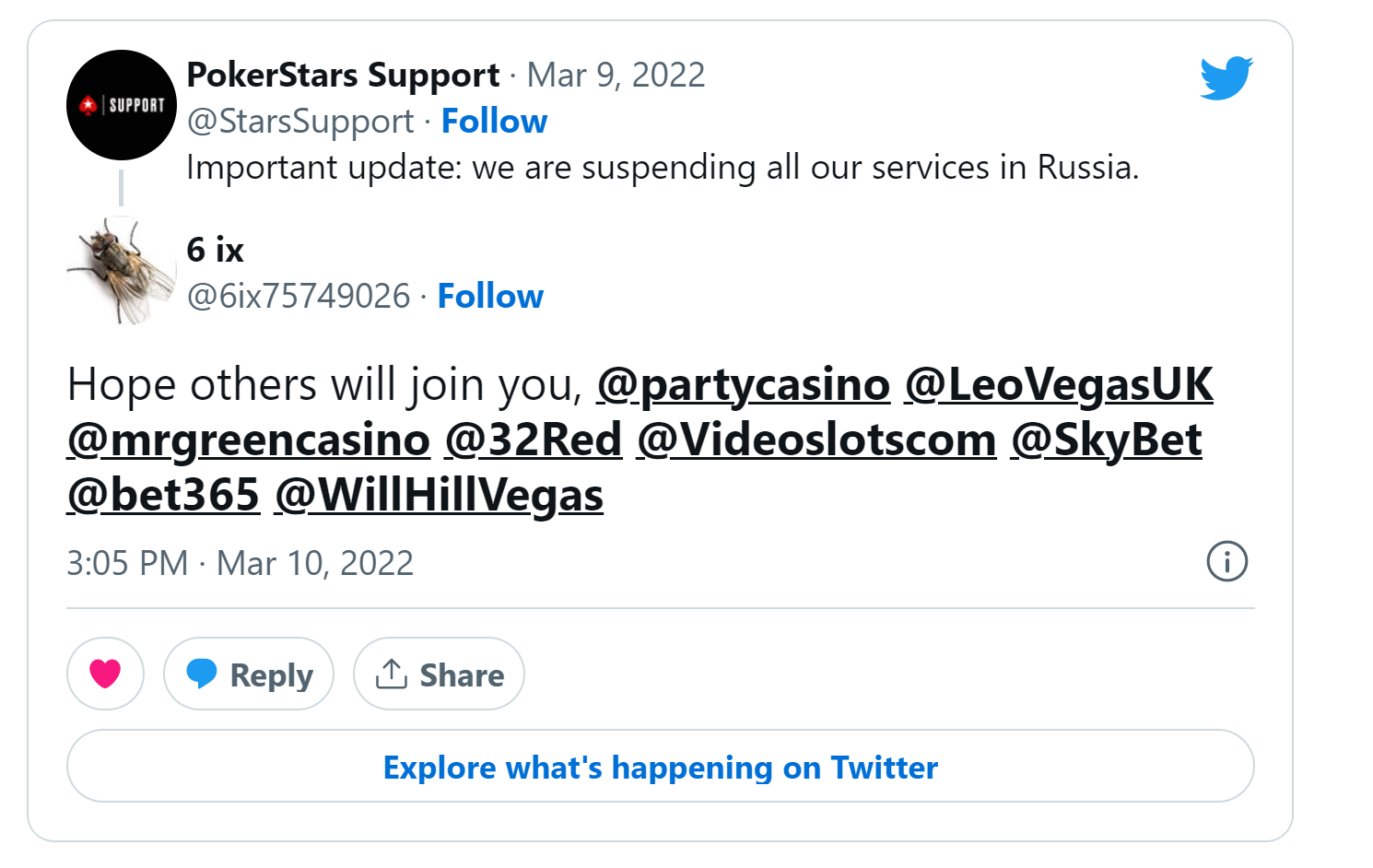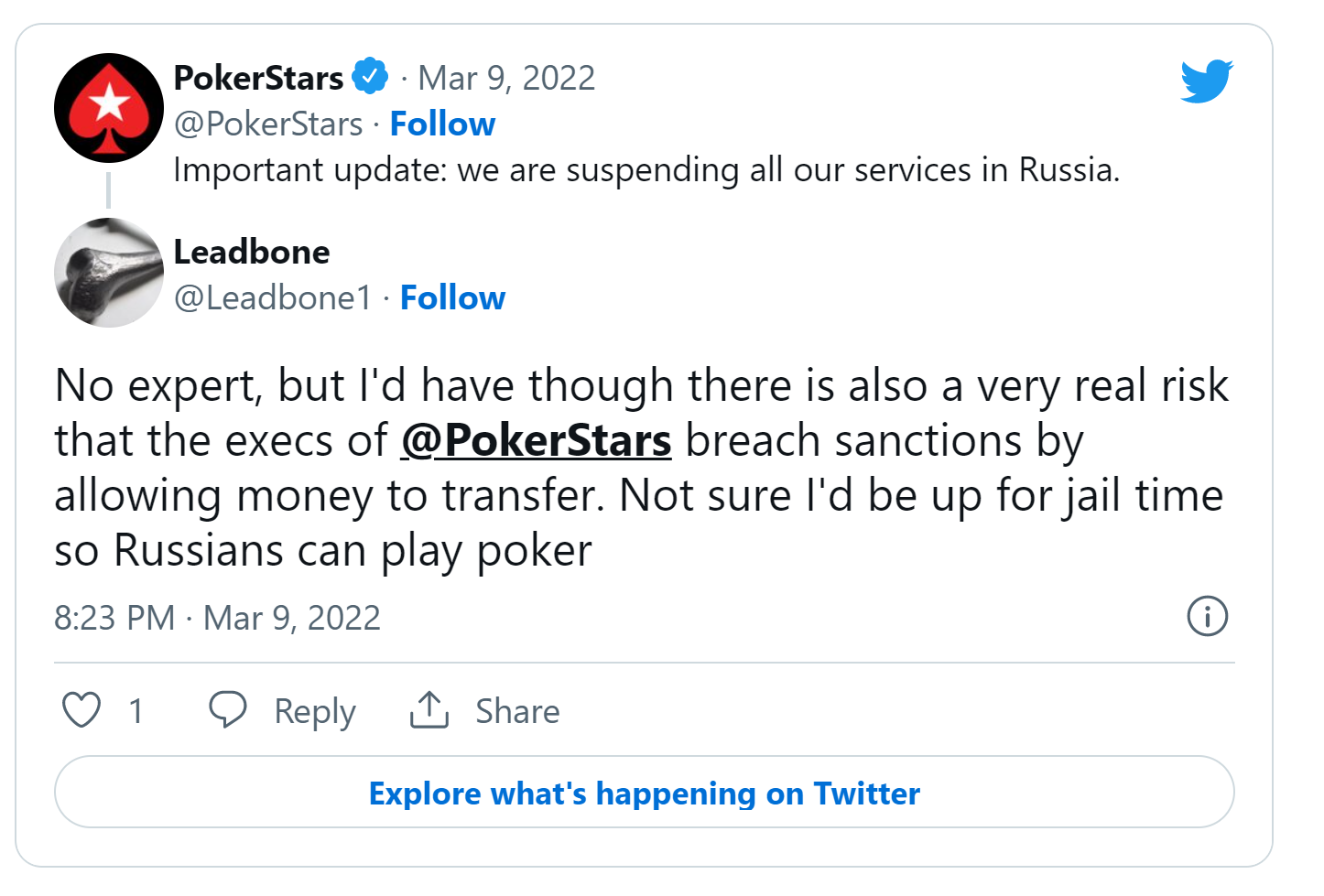 Others questioned whether countries currently helping Russian President Vladimir Putin, such as Belarus, would face similar disruption.
A representative for PokerStars said that the company was "only" suspending its services in Russia at this time.
Players split on reaction to Russian attacks
The decision to block Russians from accessing PokerStars has also drawn criticism from members of the community. Although there has been facetious comments about Putin missing out on the next $3.30 Bounty Builder, there were some serious comments about the impact on innocent Russians.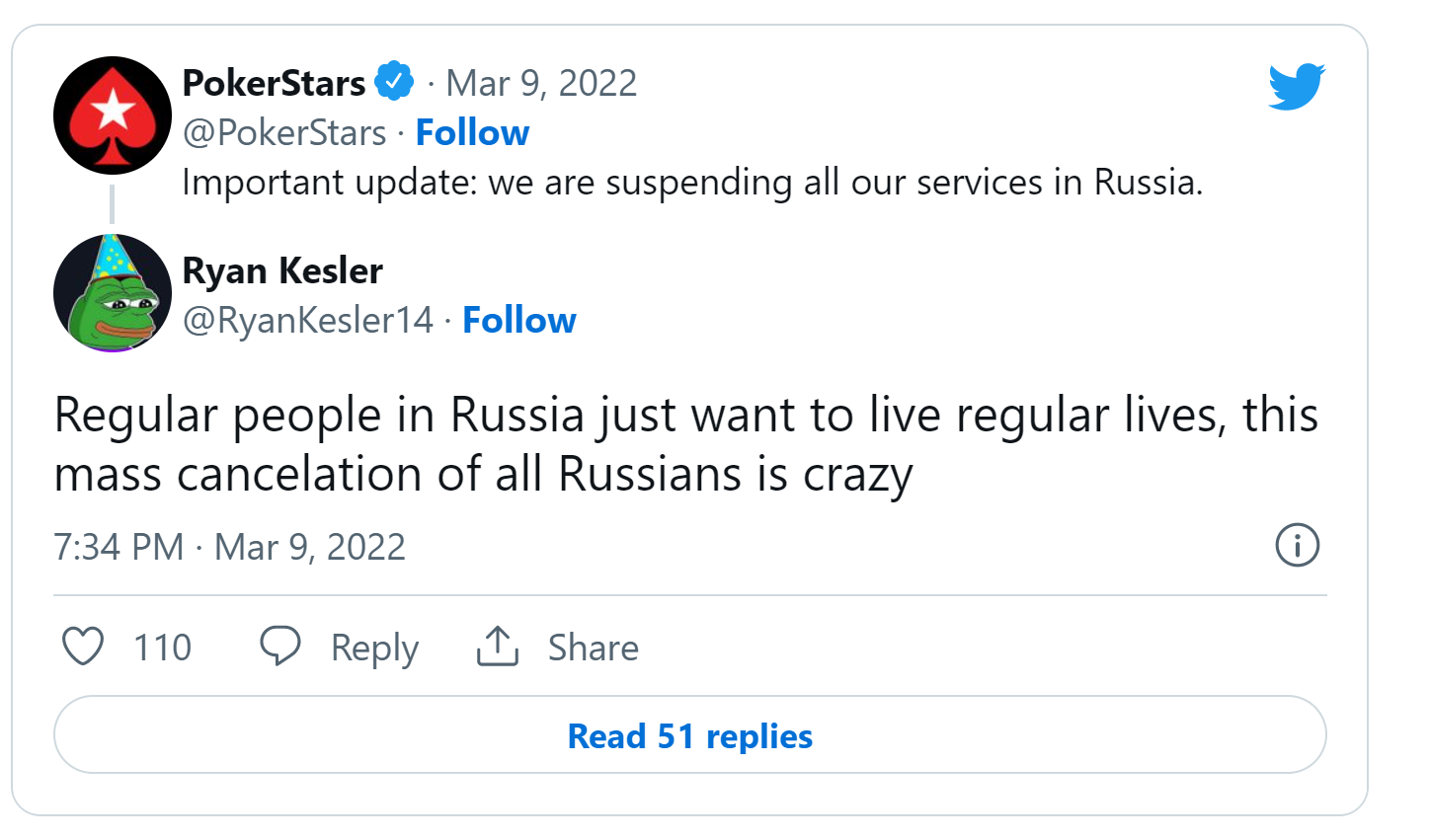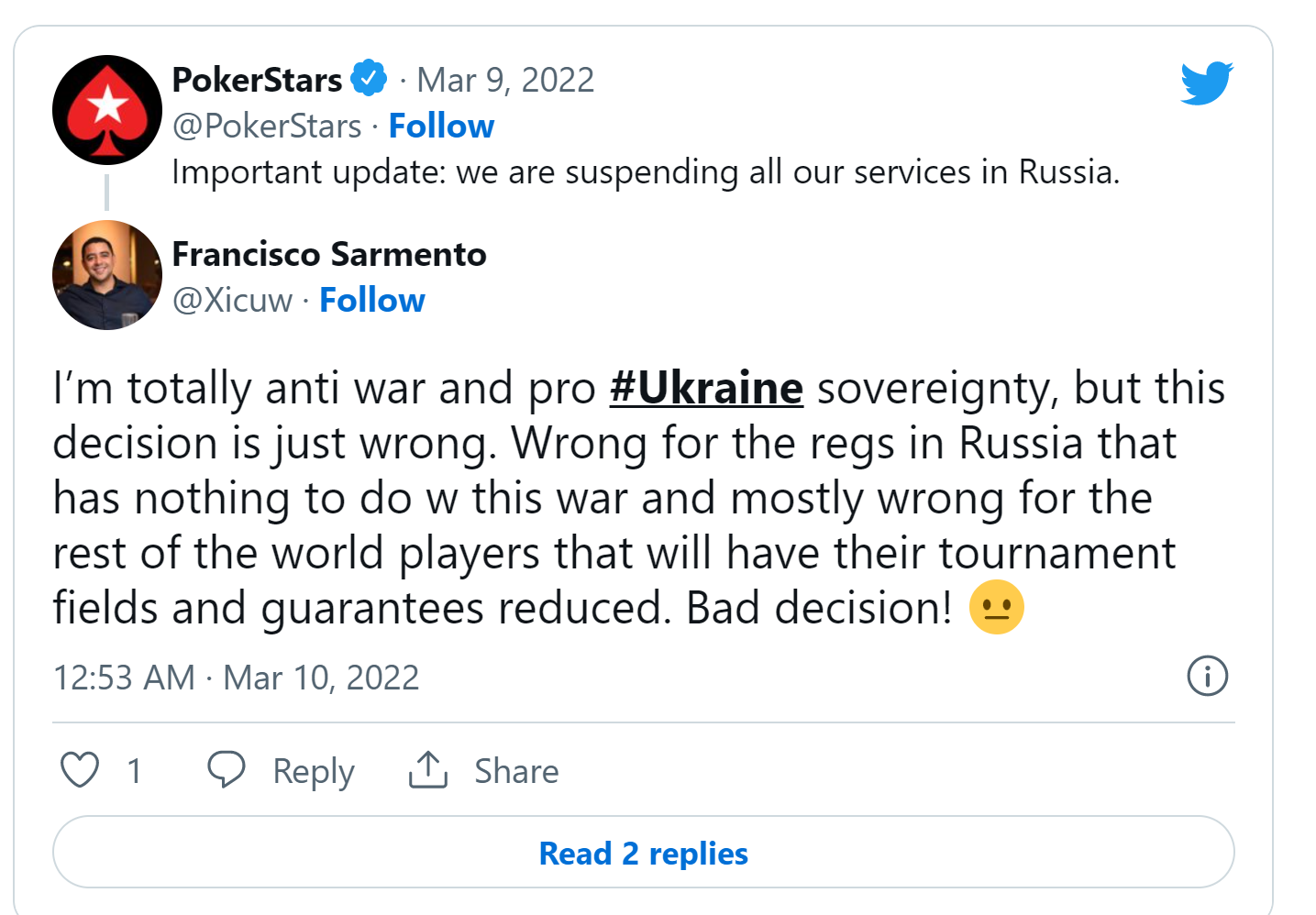 Keeping politics out of poker is tough at the best of times and the executives at PokerStars were always walking a fine line with their decision.
Although the majority of players seem to support the ban on Russians, others believe it's an unnecessary move against innocent people. For now though, PokerStars remains inaccessible to anyone in Russia.