Dan Bekavac, Organizer of Ill-Fated Midway Poker, Tour Wins Huge MSPT Event
Dan Bekavac, the man behind the disastrous Midway Poker Tour event in Chicago where players were paid out in precious metals rather than cash, scored a big payday over the weekend as he won his third Mid-States Poker Tour event.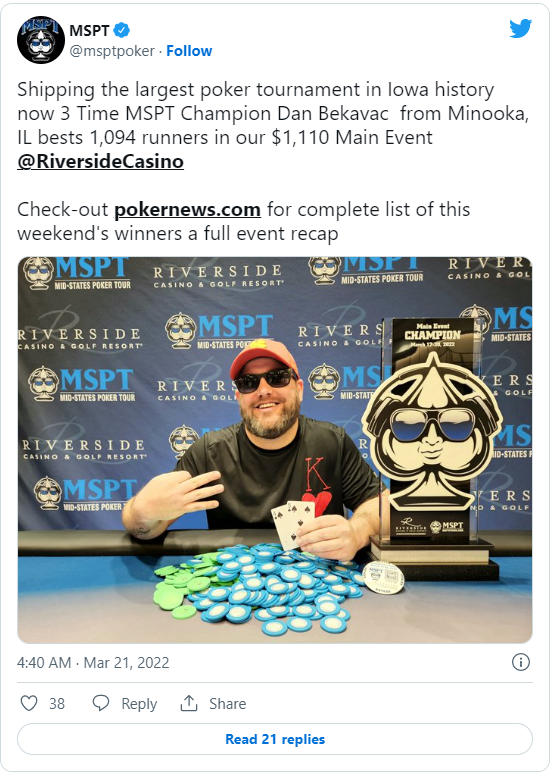 The event was hosted at Riverside casino and drew 1,094 entries. First place was $193,391, bringing Bekavac's lifetime winnings to $483,984, almost all of which comes from his three MSPT victories. A tweet from the MSPT featured a winner's photo and claimed Bekavac had won the largest poker tournament in Iowa's history, but made no mention of Bekavac's past or the money he still owes players who were not made whole at the Chicago event. 
Bekavac planned to join the crowded field of regional tour operators in the Midwest with the launch of the Midway Poker Tour in October by running a tournament in Chicago with a charity component. A state regulator paid a visit during the tournament and Bekavac quickly worked to find a way to stay within the Illinois state law that caps the payouts on charity poker events.
The event turned into a firestorm of controversy when Bekavac tried to skirt the law by purchasing precious metals from a dealer and paying the players in gold, silver, and other metals. Players posted photos of their payouts and both players and those watching the debacle on social media expressed anger at the lack of planning by the MPT.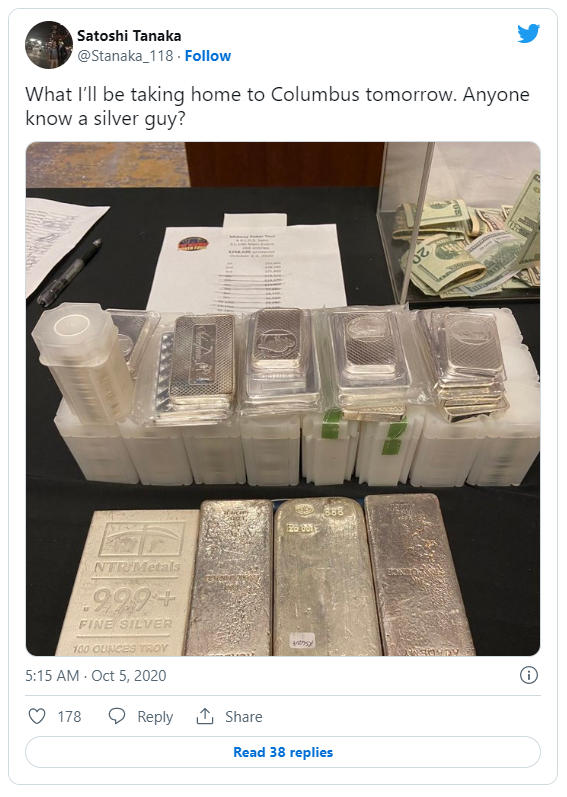 It was soon discovered that Bekavac had paid retail prices for the precious metals and the promise of a dealer on site who would buy back the coins and ingots never materialized. Players were unable to sell the metals for enough to recoup their prize money, and many claim to be owed money by the Midway Poker Tour to this day. 
The poker community expressed anger when Bekavac first returned to poker by playing an MSPT event at Grand Falls Casino in Larchwood, Iowa a few months later. Now that he has won such a large prize, players are calling for him to pay back all the money owed by the Midway Poker Tour. 
Coverage for the MSPT event was provided by Poker News, but there was no mention of Bekavac's past in their posts or in the tournament wrap-up on the MSPT website. 
Chad Holloway, senior editor at Poker News, was eliminated in fifth place. Holloway was present at the Midway poker tour debacle providing coverage for Poker News and had a dust-up with Bekavac at a previous event. Holloway has been openly critical of Bekavac on Twitter since the Midway event.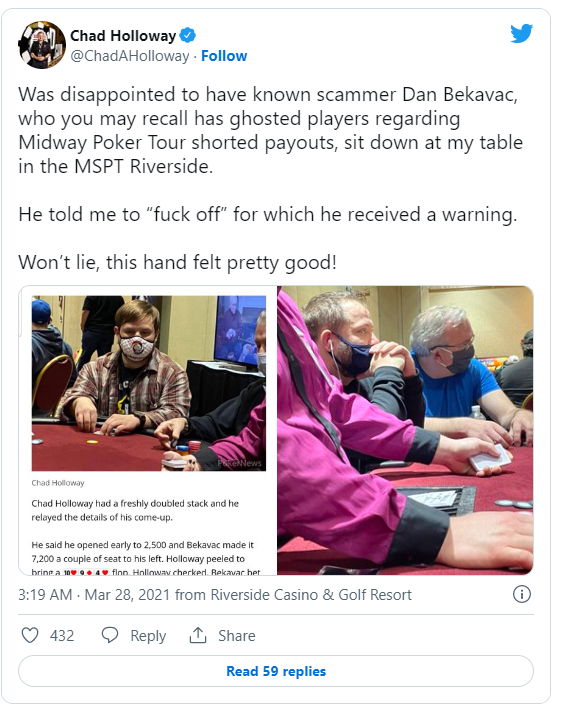 Bekavac has been silent on social media and could not be reached for comment as of this writing.