GGPokerSamuel
Rising Star
Joined

Jun 29, 2022
Total posts

12
Chips
Welcome to our CardsChat GGPoker thread 👋
Please use this space to discuss all things GGPoker 💬
Here you will be able to stay up-to-date with GGPoker's promotions & events 📅
You can comment below with any questions, suggestions & feedback you may have & we will promptly respond.
For any account or gameplay support requests please head over to our r/GGPokerCommunity Subreddit:
https://www.reddit.com/r/GGPokerCommunity/
or alternatively send our support team an email directly at
help@ggpoker.com
.
Create a GGPoker account here:
https://gg.gl/CCSignUp
( UK players:
https://gg.gl/CCSignUpUK
)
Good luck & have fun !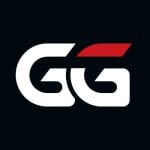 Last edited by a moderator: