Poker Stars Hockey freeroll
Another great freeroll from Poker Stars with a $10,000 prize pool.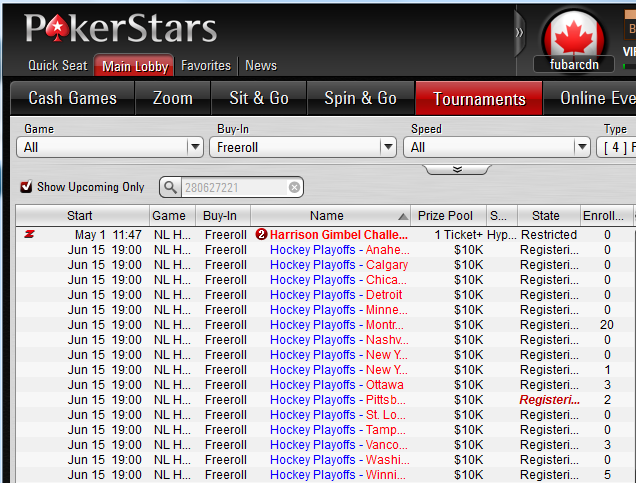 Just pick your team and the ones that pick the winning team will play for a pool of $10K.
I was going to pick the 1967 Stanley cup champion Toronto Maple Leafs but they were not an option. I saw a Pittsburg sign on a neighbors lawn today and took that as an omen and picked them. Don't watch hockey and couldn't bother to look up the
odds
so I will go with fate as required by the Freeroll Fanatics user manual.
Let's get as many Cardschatters in this and bring it home for the forum.
Any advice from American hockey handicappers would probably appreciated for our fanny friends from across the pond.